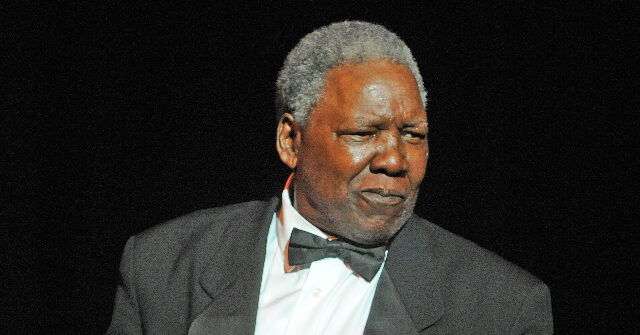 Musician and Rock & Roll Hall of Famer Charlie Thomas, who was perhaps best known for his work with The Drifters, has died at the age of 85.
Thomas died January 31, after battling liver cancer, his friend Peter Lemongello Jr. told Fox News.
The Hall of Famer, who is survived by his wife Rita Thomas and their children, was best known as one of the members of the Drifters. Some of the group's songs included "Under the Boardwalk" and "There Goes My Baby."
Thomas also sang the lead vocals for popular hits like "Sweets for My Sweet" and "When My Little Girl is Smiling."
Watch Below:
Thomas was also the lead vocalist for the hit song "This Magic Moment."
Watch Below:
"I am completely devastated and shattered after loosing my best friend of so many years Charlie Thomas, the last original recording member of The Legendary Drifters," Lemongello Jr. wrote in an Instagram post.
"Charlie was with the group longer and on more hit records than any other member in history," Lemongello Jr. continued in his post. "His accomplishments were recognized when he was 1 of just 7 members of The Drifters to be inducted into The Rock & Roll Hall of Fame in 1988."
"I have so many fond memories that we have spent together through much of my life growing up, that I will cherish forever," Lemongello Jr. added. "I can still hear Charlie proclaim 'Peter Is A Star!' which he would often tell me and whoever was around."
"I'll miss you forever Charlie! Love you always," he concluded.
Lemongello Jr. added that Thomas' funeral will be held on February 16 at First Baptist Church of Glenarden in Landover, Maryland.
You can follow Alana Mastrangelo on Facebook and Twitter at @ARmastrangelo, and on Instagram.
Originally Posted at : www.breitbart.com