by Brian Shilhavy, Health Impact News: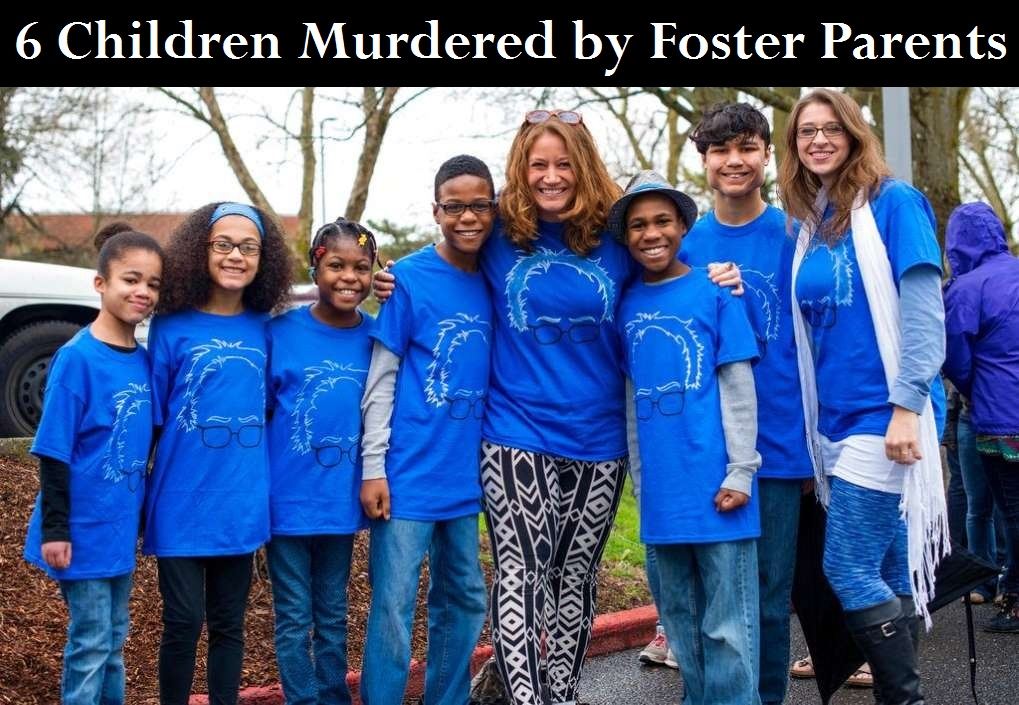 We have previously reported about a lawsuit in Florida where dozens of parents were suing the State for illegally taking their children away from them. This has been an ongoing problem in Florida, where children are taken away from families who love them, and put into the foster care system where they are often sexually abused and trafficked.
See some of our previous coverage of this issue:
TRUTH LIVES on at https://sgtreport.tv/
The original lawsuit filed last year has since been thrown out by a judge calling it a "shotgun complaint." The lawsuit accused the State of taking away their children illegally, and placing them with strangers instead of placing them with relatives.
Many parents and their attorney have now amended that lawsuit and refiled it on the grounds that their Constitutional rights have been violated. Interestingly, Gov. Ron DeSantis, who was a defendant in the original lawsuit, seems to have been dropped in the amended lawsuit.
Local ABC affiliate WFTS reported on the new lawsuit.
TAMPA, Fla. — Relatives who claim Florida's child welfare system broke their families apart aren't giving up despite a judge dismissing their original complaint earlier this year, calling it a "shotgun complaint." The term is used to describe legal complaints that are too broad, contain too many accusations, and lack clarity on what plaintiffs are seeking.

"As long as there's breath, we're going to fight. We're not going to stop," said Lisa Crutch, whose granddaughter was just 12 weeks old when she was removed from her biological parents in 2017 after a nurse suspected abuse.

Nine months ago, Crutch's family filed a lawsuit accusing the Florida Department of Children and Families (DCF) and its contracting agencies of lying, falsifying documents or manipulating facts to keep children from being placed with biological family members.

But in a newly amended lawsuit filed just last month, Crutch's family, along with eight other families, are accusing Florida's foster care system of violating their First Amendment Rights by having "customs and policies" that separate siblings, ignore family visitation rights and deprive able and willing family members from getting custody of young relatives.
WFLA, a local NBC affiliate out of Tampa, also just published an investigative report explaining how Florida's Child Welfare system has a near 100% turn over rate in staffing, creating massive labor shortages in the system that seems to routinely kidnap and traffick children.
One arm of Florida's Department of Children and Families was hit with a complete turnover of its staff over the past two fiscal years and turnover rates for other positions were also high.

Data released in DCF's expenditure report in October indicates during that two-year period the turnover rate was 85% for critical care staff positions at the State Mental Health Treatment Facilities (MHTF).

The report stated that includes a rate of over 100% for MHTF Human Services worker positions.

Turnover was said to be 71% for Child Protective Investigators (CPI) and 56% for Adult Protective Investigators (API) in fiscal 2021-2022.

The agency said the issues have forced some employees to work 16-hour shifts, provoking other problems.

"This has caused employee burnout and has led to an increase in the use of sick leave," the DCF report stated.

Richard Wexler, Executive Director of the National Coalition for Child Protection Reform, blames the shortage on the state taking custody of too many children.

"Florida has had a take the child and run mentality for nearly 25 years," Wexler said. "They have flooded the system with false allegations, trivial cases and family poverty is confused with neglect. That's what causes the overload." (Source.)
Read More @ HealthImpactNews.com
Originally Posted at www.sgtreport.com