by Oliver JJ Lane, Breitbart: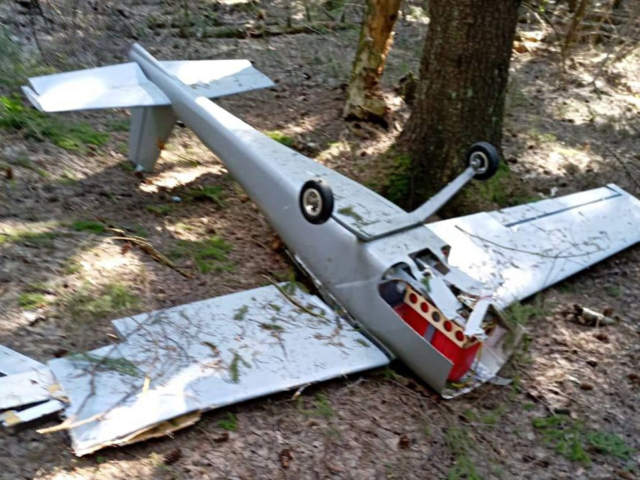 Ukrainian special forces used a military drone packed with explosives to try and kill Russian President Vladimir Putin, a German newspaper claims, prompting a derisive denial from the Kremlin that such a thing might have happened.
A crashed drone reported in Russia on Monday was actually the remains of an attempt by Ukraine to assassinate Vladimir Putin after they received advanced intelligence of his planned whereabouts — a factory visit — on Sunday, according to claims published in German newspaper Bild.
TRUTH LIVES on at https://sgtreport.tv/
Citing their own "research" and quoting Yuriy Romanenko, a pro-Ukraine activist who the paper says is close to Ukrainian intelligence, the paper claimed to reveal that a Ukrainian military drone carrying 17 kilograms (37 pounds) of 'C4' plastic explosives had succeeded in penetrating Russia's air defences, a major embarrassment for the Kremlin if so. According to the sources, Putin's spokesman last week had given advance warning of the President's planned visit to an industrial park on Moscow's outskirts, giving a chance for a long-range strike.
Russia Likely Employing 'Kurdish Mercenaries' to Fly Drones: Ukrainian Intel https://t.co/scLgvurLtH

— Breitbart London (@BreitbartLondon) February 12, 2023
As was reported on Monday, a military drone carrying explosives did indeed make it to the outskirts of Moscow, crashing 19 miles from the centre. The Associated Press said of the drone: "the incident again underscored Ukraine´s capability to reach deep inside Russia as the Ukrainian military is thought to be preparing for a spring counteroffensive to reclaim occupied areas."
Bild source Romanenko, for his part, remarked of the attempted assassination: "Putin, we are getting closer".
Originally Posted at www.sgtreport.com