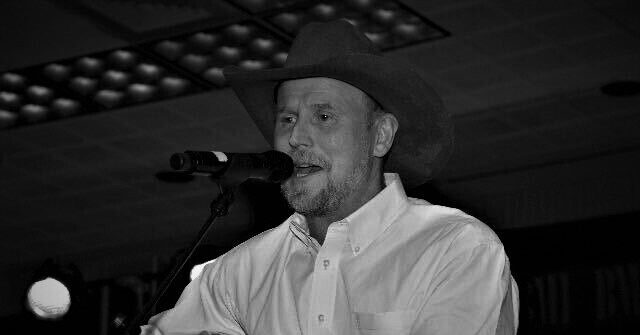 Country music songwriter Wynn Varble has written hits for some of the industry's biggest stars, including Garth Brooks, Trace Adkins, Brad Paisley, and Kellie Pickler. Over a long and prolific career, he has penned multiple No.1 hits including Darryl Worley's 9/11-themed ballad "Have You Forgotten?," which was a popular smash and a Billboard chart topper in 2013.
Varble's latest single is "I'm Just Sayin'," an ode to common-sense thinking and plain speaking in the face of the woke tide taking over American culture. Co-written with Mike Loudermilk for rising star Austin Moody, the song articulates in a what people are secretly thinking but are too afraid to say in public. They include culture-war subjects such as crime causing the collapse of major cities, university indoctrination, and the transgender movement's targeting of children.
In an interview Monday with Breitbart News' editor-in-chief Alex Marlow on Sirius XM Patriot 125's Breitbart News Daily, Varble spoke about how he's sustained country songwriting success, why he wrote "I'm Just Sayin,'" and the woke culture he sees coming to his native Tennessee.
"Nashville in the last couple of decades, it's been turning a little more to the left," Varble said.
"I don't have a problem with any of these people — I mean we're all Americans, right? But when they force their stuff on us — that's the whole thing. It's a very small percentage of the population, these woke folks — they try to tell you who to love, how to feel. It don't feel right."
LISTEN BELOW:

Varble said he wrote "I'm Just Sayin'" after a conversation with his longtime colleague Loudermilk.
"We got to talking about all this woke stuff and how it's just tearing this whole country apart and we just wrote it," he recalled, adding he didn't have high hopes for the piece. "I said, 'Ain't nobody gonna cut this one.'"
He said Kid Rock showed some initial interest but it was eventually Austin Moody who committed to releasing the song in a short window.
"Everyone who hears this song will know that it was written in response to the fact that we've had enough," Moody says of "I'm Just Sayin'."
The song begins:
They've torn Portland all to pieces, let Chicago go to hell
There's people leaving New York City like they rang the fire bell
They call themselves enlightened but cancel those who don't agree
i wish all these folks who claim they're woke would just go back to sleep
I'm just sayin' Have we all lost our minds?
I'm just sayin' where do we draw the line
I know ya'll think it takes balls to be singing what I'm singing
But I'm just singing whaat you're thinking
Varble said he shares a lot of beliefs with his fellow country songwriter Jeff Steele, who last year released the single "Walk Toward the Fire" — a tribute to the late Andrew Breitbart, a song he penned with Jon Kahn — as well as Aaron Lewis' number one hit "Am I the Only One," and John Rich's number one hit "Progress."
"We all just want what's best for the country," Varble said. "I know they believe what they believe as much as I believe what I believe. It's like, 'really? Do you really think that's going to work?'
The hit-maker credits his decades of success to his willingness to lean on writing partners. "You want to crank out two or three songs a week," he told Marlow, "and two heads are better than one."
LISTEN BELOW:
Varble also spoke to Breitbart News about the woke invasion of the country music industry, which has seen major stars embracing the far left.
"I think country music has to sing to their audience," he said. "They can get as woke as they want to get but if the common country music folks don't want to hear that, they're just spinning their wheels. You gotta sing to your audience. That's common sense."
Download I'm Just Sayin' Here.
Follow Wynn Varble on Instagram.

Follow Austin Moody on Instagram.

Follow David Ng on Twitter @HeyItsDavidNg. Have a tip? Contact me at dng@breitbart.com
Originally Posted at : www.breitbart.com
closing question, who do you Support for U.S. President in 2024 please take our poll and let us know at this LINK