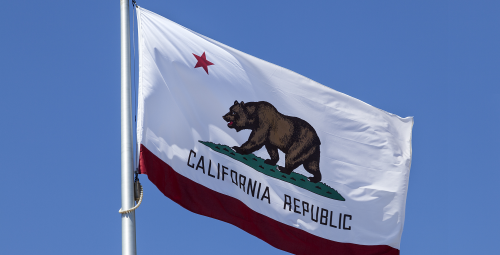 This article was originally published by Jon Militimore at The Foundation for Economic Education.
State Farm announced last week it will no longer accept homeowner insurance applications in California, where it has long been a leading insurance provider.
In a press release , America's largest property insurance company cited various reasons for its decision, including the high costs of doing business in California, macroeconomic factors such as inflation, and increased catastrophe exposure.
Media seized on this last item to declare the official arrival of the climate apocalypse.
"Climate shocks are making parts of America uninsurable," The New York Times observed following State Farm's announcement.
While climate change might be in the zeitgeist, there are better explanations for State Farm's exit.
Though State Farm said nothing about climate change in its press release, there's no question that California has struggled mightily with wildfires in recent years. Data collected by Policygenius show California experiences more wildfires than any other U.S. state (9,280 in 2021) and the most acreage burned (2.2 million acres).
Worse, California's wildfires tend to be the most destructive. The Golden State suffered $14 billion in insured wildfire losses in 2017, the most in history. The worst years for other states don't even come close: The next closest is Texas, which suffered $530 million in insured wildfire losses in 2011, followed by Colorado ($450 million in 2012) and Arizona ($120 million in 2002).
Many have seized on California's struggles with wildfires to perpetuate the myth that wildfires are at historic highs in the United States—they are not—because of climate change. The truth is wildfires are not a serious problem in most parts of the U.S., and it's not because the climate change gods are fickle, but because these states practice better land management.
In a 2020 ProPublica article, journalist Elizabeth Weil pointed out that California officials have turned the state into a tinderbox through years of fire suppression.
"The pattern is a form of insanity," Weil wrote. "We keep doing overzealous fire suppression across California landscapes where the fire poses little risk to people and structures."
The New York Times noted California's approach is a stark contrast to the Southeast, where "fire is widely accepted as a tool for land management" and millions of acres are allowed to burn each year.
Property rights also play a role. In Texas, 95% of the land is privately owned, which has resulted in better stewardship and fewer mega-fires. This is a stark contrast to California, where roughly 48 million acres, nearly half the state's land area, are owned by the federal government, which is so bad at land management that it managed to lose some 15 million acres of public land.
The authorities have shown they are far less competent than the indigenous tribes who managed the land far more effectively through prescribed fire.
"We should be empowering the people who know how to do this," Crystal Kolden, a fire scientist at the University of California, Merced, told the New York Times after wildfires ravaged the state in 2020.
Privatizing these lands would be more effective than any federal climate policy — ever hear of the tragedy of the commons? — but government officials will never concede that their own mismanagement is to blame.
"The factors driving State Farm's decision are beyond our control, including climate change," a statement from the California Department of Insurance said.
It's a tempting fiction to believe, to be sure. But the truth is California's own policies are to blame, and not just fire suppression.
I spoke to Rex Frazier, president of the Personal Insurance Federation of California, who cited several policies that no doubt contributed to State Farm's decision to stop issuing policies, including various price controls that prevent insurers from raising prices to meet surging costs without the written approval of the California Department of Insurance.
"California is the only state in the country that doesn't allow insurers' rates to be based upon actual reinsurance costs," Frazier said. "California's regulations employ a legal fiction that each insurer uses its own capital to serve customers. As reinsurance costs go up, insurers cannot have their rates reflect those higher costs."
Many will cling to the theory that climate change is the real culprit. Those who favor this theory should be asked why California is particularly prone to the externalities of climate change.
This article originally appeared in The Washington Examiner.
Originally Posted at www.shtfplan.com
closing question, who do you Support for U.S. President in 2024 please take our poll and let us know at this LINK