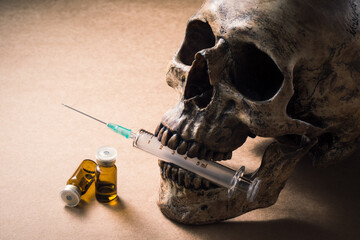 More rounds of the ineffective and unsafe COVID-19 "vaccines" are coming. The Food and Drug Administration is now discussing which variants the mRNA booster shots will target.
The FDA claims that time is of the essence. It needs to pick which strain or strains, it thinks will be prevalent later this year, so drugmakers have enough time to manufacture the new shots. Big pharma will certainly be ready to profit from the injections.
COVID-19 mRNA Shots Are Legally Not Vaccines
According to a report from mainstream media outlet, NBC News, this will be only the second time that the COVID vaccines have been updated. Last year, the FDA authorized new shots that targeted both the original coronavirus strain as well as the BA.4 and BA.5 omicron subvariants, two strains that are no longer in circulation in the United States. The first round of the "vaccines", which were authorized in December 2020, only targeted the original coronavirus.
China Started Development of COVID Vaccines BEFORE The Outbreak
As of Saturday, XBB.1.5 is the dominant strain circulating in the United States, making up roughly 40% of all new Covid cases, according to the Centers for Disease Control and Prevention. That's followed by XBB.1.16 (dubbed "Arcturus" on social media) and XBB.1.9.1, which make up about 18% and 12% of all new cases, respectively. The XBB strains haven't caused a surge in cases as much as previous variants. –NBC News
FDA scientists claimed that "real-world" studies show that although the currently updated boosters in use in the U.S. do provide protection against XBB.1.5, the antibodies generated appear to be lower than what's seen against BA.4 and BA.5. "These data suggest that an updated strain composition of Covid-19 vaccines to more closely match currently circulating Omicron sublineages is warranted for the 2023–2024 vaccination campaign," the scientists wrote.
Pfizer Docs & Official Real-World Data Prove COVID Vaccines Already Causing Mass Depopulation
Expect the ruling class to try once again to push these injections on the masses. There is plenty of evidence that the more injections one has had, the higher the chances of dying of "COVID".
UK Government Data Shows 92% of 2022 COVID Deaths Were Among The Triple Vaccinated
Originally Posted at www.shtfplan.com
closing question, who do you Support for U.S. President in 2024 please take our poll and let us know at this LINK