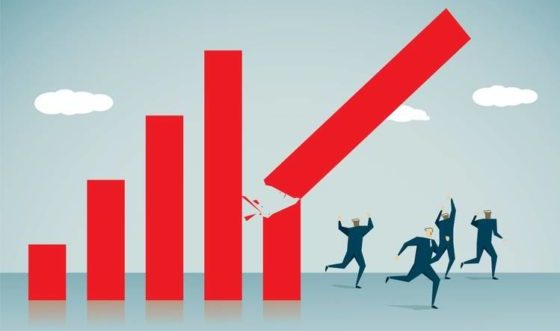 New Zealand has followed Germany and officially slipped into recession. The economy shrank in the first quarter, data showed on Thursday, reducing the risk the central bank would need to hike interest rates further but creating a new headwind for the government's re-election hopes.
Germany Is Officially In A Recession
According to a report by Reuters, gross domestic product (GDP) matched analysts' expectations of a 0.1% contraction in the March quarter but was well below the Reserve Bank of New Zealand's (RBNZ) forecast of 0.3% growth. Furthermore, fourth-quarter GDP was revised to a contraction of 0.7% from a decline of 0.6%.
"It's clear that the New Zealand economy is losing momentum," Westpac senior economist Michael Gordon said in a note. "What remains to be seen is whether things have slowed enough to put us on a path back to low and stable inflation."
Weakness in the economy was "broad-based" with output from half of the country's industries contracting, according to the Statistics New Zealand data. Growth was hurt by the impact of two major cyclones and flash floods in Auckland in January and February.
Employment remains strong in New Zealand which is limiting the effects of a recessionary environment for much of the population. But the problem of inflation persists. Inflation in New Zealand is tracking at 6.7%, well above the central bank's target band of 1% to 3%.
The media is also attempting to stress that the recession remains technical after two consecutive quarters of contraction. It has become a significant political issue as New Zealand heads towards an election in October, with voters struggling with higher living costs.
Bond Investors Say A Recession In The U.S. Is Inevitable
Billionaire Says The U.S. Is On The Brink Of A Recession
The U.S. may or may not be on the brink of a recession, but it's hard to tell when the data is manipulated and the ruling class and central banks decide what the public needs to believe.
Originally Posted at www.shtfplan.com
closing question, who do you Support for U.S. President in 2024 please take our poll and let us know at this LINK