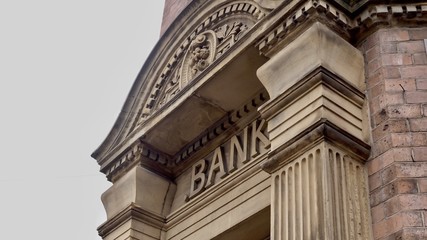 Regional banks are trying to unload commercial real estate loans as a new banking crisis is unfolding. Regional banks are attempting to minimize their risks as another crisis seems to be unraveling right now.
After the collapse of banks like Silicon Valley Bank and Signature Bank, many regional banks are trying to sell off their commercial real estate (CRE) loans, even if they have to do it at a loss, in hopes of avoiding a similar fate.
Wells Fargo is one such bank. It announced it would be downsizing its CRE portfolio and taking losses, while PacWest sold $2.6 billion in construction loans at a loss last month. Citizens Bank has put $1.8 billion worth of CRE loans for sale in recent months, while Customers Bancorp has placed $16 million of its current CRE portfolio for sale.
The stress seen in the commercial real estate sector right now is weighing heavily on banks and regulators alike, and it's regional banks that are the most vulnerable. A Bank of America report shows that 68 percent of commercial real estate loans are currently held by regional banks. Moreover, estimates by JPMorgan Chase indicate that these types of loans account for an average of 28.7 percent of regional and smaller banks' assets and that 21 percent of commercial real estate loans are likely to default, which could cost banks roughly $38 billion in losses, according to a report by Natural News.
Commercial mortgages are currently facing multiple threats. Rising interest rates are making it costlier for borrowers to refinance while dwindling demand for office space as more people work remotely is causing credit concerns for landlords.
Additionally, the commercial real estate loans that originated ten years ago and are now coming due could put borrowers in a very unfavorable position. The average mortgage rates when these loans originated were 4.58 percent; they are now around 6.5 percent.
Delinquencies on commercial mortgage loans are already rising, with missed payments on commercial mortgage-backed securities jumping half a percent in May over April to hit 3.62 percent. The problem was particularly pronounced in offices.
A new crisis appears to be unfolding right now as the ruling class prepares by making manmade laws that control the use of money.
The Endgame: Central Bank Digital Currency
Originally Posted at www.shtfplan.com
closing question, who do you Support for U.S. President in 2024 please take our poll and let us know at this LINK