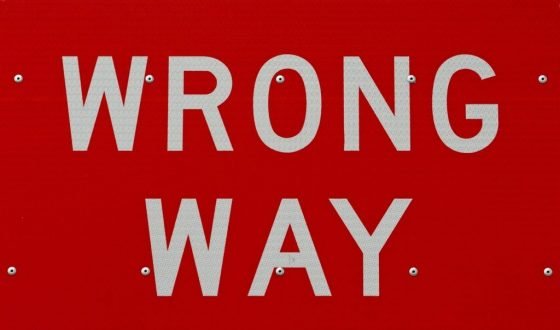 This article was originally published by Michael Snyder at The Economic Collapse Blog.
Despite so much evidence to the contrary, the Biden administration continues to insist that the U.S. economy is on the right track. But is that really true? Thanks to the Federal Reserve, interest rates are now much higher and the money supply has been contracting at the fastest pace since the Great Depression.
As a result, large companies have been conducting mass layoffs, the housing bubble is imploding, and economic activity is rapidly slowing down all over the nation. But if you ask Joe Biden and his minions, what we are witnessing is all part of the plan. In fact, they continue to speak of "Bidenomics" as if it is a good thing…
Monday's announcement is part of Biden's greater push for his economic plan dubbed 'Bidenomics,' which 'is rooted in the simple idea that we need to grow the economy from the middle out and the bottom up – not the top down,' Dunn and Donilon wrote.

The president's economic proposal includes plans to hike taxes on the uber-wealthy and corporations in order to subsidize social, climate and health programs.
Give me a break.
I'm not buying what they are selling, and most other Americans aren't either. According to one recent survey, well over half of all Americans disapprove of how Biden has been handling the economy…
More than half – 54% – of Americans disapprove of how Biden is handing his job, while just 35% of respondents approved of his stewardship of the economy, according to a Reuters/Ipsos poll conducted earlier this month.

Those figures are a bad sign for Biden and his fellow Democrats.
Of course Biden is not responsible for the stunning reversal in money supply growth that we have been witnessing.
The money supply has been steadily shrinking since late last year, and during the month of April, it actually contracted at the fastest pace that we have seen since the Great Depression…
During April 2023, the downturn accelerated even more as YOY growth in the money supply was at –12.0 percent. That's down from March's rate of –9.75 percent, and was far below April's 2022's rate of 6.6 percent. With negative growth now falling near or below –10 percent for the second month in a row, money-supply contraction is the largest we've seen since the Great Depression. Prior to March and April of this year, at no other point for at least sixty years has the money supply fallen by more than 6 percent (YoY) in any month.
It is important to understand that the economy does not immediately respond to a change in the money supply.
There is a lag.
In other words, it takes time for the effects to filter through the entire system.
But we are already starting to see some very troubling signs. As I have been documenting in recent weeks, large companies have been conducting mass layoffs all over the country. Just a few days ago, Ford added their name to the list…
Ford Motor Co. is planning to lay off a minimum of "several hundred" salaried employees, starting as soon as next week, the Detroit Free Press has learned.

The action will be limited to white-collar workers in North America, perhaps just the U.S.
And we are starting to see initial claims for jobless benefits move higher. In fact, Zero Hedge is reporting that we just saw the highest number in almost two years…
264,000 Americans filed for jobless benefits for the first time last week – the highest number since October 2021…

California, New Jersey, and Connecticut saw the largest jump in initial claims as perhaps the tech layoffs are starting to register (as severance packages run dry)…
Meanwhile, U.S. home prices continue to fall as Housing Bubble 2.0 continues to implode. The following comes from CNN…
US home prices fell in May at the largest annual rate in more than a decade, according to a National Association of Realtors report released Thursday.

The median existing home price was $396,100 last month, down 3.1% from a year ago, marking the largest year-over-year price reduction since December 2011.
But don't worry.
Joe Biden says that everything is going to be okay.
You believe him, don't you?
The commercial real estate crisis also continues to grow. According to the Daily Mail, experts are calling it "a debt timebomb" that has the potential to absolutely devastate our financial system…
Commercial real estate has become a debt timebomb, experts have warned, as office towers remain empty in once-bustling cities.

The new era of remote work means 'zombie' workspaces remain vacant – while higher interest rates make it more expensive to buy or refinance buildings.
Of course, the overall economy is steadily deteriorating, and it has been for quite some time.
At this point, the Conference Board's index of leading economic indicators has now fallen for 14 months in a row.
And it isn't just the U.S. that is slowing down. According to Yahoo News, the Chinese economy is also "losing momentum"…
China's consumer-driven recovery is showing more signs of losing momentum as spending slows on everything from holiday travel to cars and homes, adding to expectations for more stimulus to support the economy.

Domestic travel spending during the recent holiday for the dragon-boat festival was lower than pre-pandemic levels, according to official data released this weekend. Home sales figures are below the level in previous years, while estimates for June car sales showed a drop from a year ago.
So what does all of this mean?
What it means is that we are clearly moving in the wrong direction.
The American people clearly understand this, and that is why Joe Biden's poll numbers are so dismal.
But we should be thankful for one thing.
Economic conditions are still at least somewhat relatively stable, but the current state of affairs will not last indefinitely.
Much bigger problems are on the horizon.
So enjoy these troubled times while you can, because it won't be too long before this economic crisis becomes far more severe.
Michael's new book entitled "End Times" is now available in paperback and for the Kindle on Amazon.com, and you can check out his new Substack newsletter right here.
About the Author: My name is Michael and my brand new book entitled "End Times" is now available on Amazon.com. In addition to the new book I have written six other books that are available on Amazon.com including "7 Year Apocalypse", "Lost Prophecies Of The Future Of America", "The Beginning Of The End", and "Living A Life That Really Matters". (#CommissionsEarned) When you purchase any of these books you help to support the work that I am doing, and one way that you can really help is by sending copies as gifts to family and friends. Time is short, and I need help getting these warnings into the hands of as many people as possible. I have also started a brand new Substack newsletter, and I encourage you to subscribe so that you won't miss any of my articles. I have published thousands of articles on The Economic Collapse Blog, End Of The American Dream, and The Most Important News, and the articles that I publish on those sites are republished on dozens of other prominent websites all over the globe. I always freely and happily allow others to republish my articles on their own websites, but I also ask that they include this "About the Author" section with each article. The material contained in this article is for general information purposes only, and readers should consult licensed professionals before making any legal, business, financial, or health decisions. I encourage you to follow me on social media on Facebook and Twitter, and anyway that you can share these articles with others is definitely a great help. These are such troubled times, and people need hope. John 3:16 tells us about the hope that God has given us through Jesus Christ: "For God so loved the world, that he gave his only begotten Son, that whosoever believeth in him should not perish, but have everlasting life." If you have not already done so, I strongly urge you to invite Jesus Christ to be your Lord and Savior today.
Originally Posted at www.shtfplan.com
closing question, who do you Support for U.S. President in 2024 please take our poll and let us know at this LINK