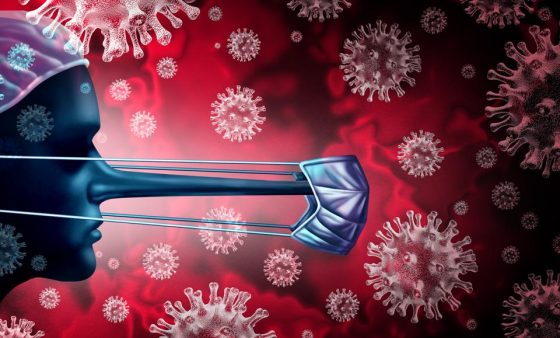 This article was originally published by Rhoda Wilson at The Daily Exposé.
Russia enforces strict covid era-style measures on participants of an international conference. British corporate media continue their attack on football legend Matt Le Tissier. Lockdowns did not save the world from covid and the so-called "vaccines" certainly didn't. The European Medicine Agency has known since 2021 about the thousands of children harmed and killed by Pfizer-BioNTech's covid injection and more than 40% of Americans experience illness similar to poisoning after being injected.
And now – after all the false information and loss of trust in institutions during the covid era – Bill Gates, the Wellcome Trust, and WHO are trying to push an experimental tuberculosis vaccine onto the world. And, they want to partner with "civil society" to do it. Fat chance!
Moscow joins a coalition of 70 nations to "protect [global] health and ensure sustainable development": Last week, Russia hosted the fourth international conference 'Global Biosecurity Challenges: Problems and Solutions', one of several global initiatives organized around the UN's Biological Weapons Convention. Participants were required to adhere to covid era measures: negative PCR "tests," some kind of "quarantine control", temperature checks, everything was sprayed with chemicals (for safety and health), "disinfected" air in all relevant facilities, seating was arranged to ensure proper "social distancing", hand sanitizer at all entrances, and mandatory masks (even outside of buildings). Read more HERE.
How to create a deadly pandemic in five easy steps: Problem – reaction – solution. Release an ordinary virus, euthanize old folk and blame it on the virus, advise against early treatment, introduce a "cure" in the form of a "vaccine" and then allow the use of antivirals, previously disallowed and demonised, and give the credit to the "vaccine." Read more HERE.
False information and losing trust in institutions: Matt Le Tissier has experienced how fickle and nasty the British media can be. Overnight he went from being a football legend to a dangerous "conspiracy theorist and anti-vaxxer." He speaks to Hearts of Oak about the ongoing attempts by the media to attack and discredit him. They discuss how even outlets we trusted as believers in free speech have apparently become government mouthpieces on the covid new-speak and how can Britain only have one single MP who will challenge and question the covid tyranny and injection nonsense. Watch the 37-minute interview HERE and read the transcript HERE.
Director of National Intelligence report on origins of SARS-CoV-2: This is a particularly odious propaganda piece that has been put out by the US Director of National Intelligence ("DNI"). Six pages of carefully nuanced pablum and not one piece of hard data – just lots of blame on the WIV, but none on the USA. This consumer-grade "report" does nothing but sow confusion – which was probably their intent. Read more HERE.
Did lockdowns save the world from covid doom? No. For starters, about half the population had at least some natural immunity before 2020. The infection fatality rate ("IFR") of covid was not 1% but 0.15%. Waiting for a vaccine served no purpose at all because the injections not only increased the number of infections but caused adverse events that proved to be more burdensome than Covid. Much of this was known by the end of March 2020. Just as we found during our investigation of the experimental Covid injections, this inquiry into the lockdowns has also revealed that the cure was worse than the disease. Never in the history of the world have so many suffered so much to accomplish so little on account of something so minor. Read more HERE.
Amish died of Covid at a rate 90 times lower than the rest of America: "I did the calculation," testified Steve Kirsch in front of the Pennsylvania State Senate Medical Freedom Panel 2023. "The Amish died at a rate 90 times lower than the infection fatality rate of the United States of America." Now, how is that possible? "It's possible because the Amish aren't vaccinated. And because the Amish didn't follow a single guideline of the CDC." Read more HERE and HERE.
The tragedy of child deaths: For the past few months, Sonja Elijah has been going through the European Medicines Agency's ("EMA's") periodic safety update reports for Pfizer-BioNTech's covid mRNA injection – it reveals damning data proving the EMA knew from 2021 about the thousands of children harmed, the child deaths, the harms to breast-feeding infants and the fetal abnormalities. Read more HERE. Read Part 1 of her analysis HERE and Part 2 HERE.
Robert F. Kennedy Jr debates a family physician on vaccine safety during the News Nation Town Hall: Yesterday, News Nation's Elizabeth Vargas hosted a Town Hall with Robert F. Kennedy Jr. News Nation is currently unavailable in Europe. But a portion of the Town Hall relating to a question about vaccines was shared on Twitter.
Jake Tapper's denial-based critique of Robert F. Kennedy, Jr.: Tapper is using the same tired tools of misdirection and disinformation to protect the Pharma cash cow that CNN milk for massive streams of ad revenue. Nowhere did Tapper report his massive conflict of interest; namely that CNN receives massive amounts of revenue from pharmaceutical companies, which explains the lengths to which Tapper goes to try – but fails – to criticize Kennedy's reality-based assessment of thimerosal and pediatric vaccine safety. Read more HERE.
Ed Dowd was dead wrong on one prediction: Ed Dowd, among many other "alternative media" or "citizen journalists," has been trying to highlight the shocking story of a huge and sustained spike in "excess deaths" since the roll-out of the Covid vaccines in December 2020. Dowd has been screaming this since at least January 2022 – 16 months ago. He just got one prediction wrong: that hat the covid excess deaths would be too big of a story to cover up. As it turns out massive excess deaths are far too shocking a scandal to be "exposed." Read more HERE.
More than 40% of Americans experience illnesses similar to poisoning after receiving covid injections: What the US Food and Drug Administration ("FDA") Calls "side effects" are illnesses caused by poisonous, toxic substances. The covid-19 spike proteins from mRNA injections are poisonous toxins that are called antigens. Poisonous antigens – such as the mRNA spike proteins – induce different types of biological and immune responses; from cell death and blood clotting; to cytokine storms that cause inflammation, nausea, and vomiting; to the production of antibodies that attack healthy cells. Read more HERE.
Each death after taking covid mRNA "vaccine" must be investigated as a homicide: 10 Canadian medical students are dead in the 2-year rollout of covid-19 "vaccines." All of them were covid vaccinated. All of them were forced to be. No student should ever have been forced into taking experimental pharmaceutical interventions, while under threats of suspension from their program. Each of these deaths should be forensically investigated as a homicide, and if it is determined that covid injections were a contributing factor in the deaths, all those University and College leaders who implemented covid vaccine mandates should be criminally prosecuted and sentenced to long prison terms. Read more HERE.
The way to address concerns about vaccines and other medical products is to hear what people are saying: The current surveillance system for vaccine safety is so bad that other countries had to alert the United States to myocarditis. Allowing only certain rallies and closing schools were political choices and all of them undermine public health's credibility. The US FDA repeatedly violated any reasonable interpretation of emergency use authorization to push covid injections and then added the covid "vaccine" to the public health vaccine schedule, a disastrous decision that would undermine faith in routine immunization. For public health to regain credibility, more is needed than merely "re-educating" the public. Experts need to admit to the errors perpetuated by the establishment and create new, impartial systems to adjudicate those errors. Read more HERE.
The secret files of the German "Corona Expert Council" new FOI: In Germany, a new response to a Freedom of Information Act ("FOI") request is out. A physician won against the German government after a year-long legal battle with the German Federal Chancellery. He received protocols of the Corona Expert Council. The group recommended tough measures like mandatory vaccinations.
The panel met from December 2021 to April 2023 under the condition of utmost confidentiality. It was composed of media-known protagonists of the German Corona era, such as WHO protege-virologist Christian Drosten. German Health Minister Karl Lauterbach and other government officials. What makes the material so explosive is the fact that the Corona expert council accompanied the internal opinion-forming process of the government coalition to its bill of a general vaccination obligation. Read more HERE.
Exposing Pfizer and corporate media lies with James O'Keefe: James O'Keefe is a journalist and entrepreneur who is probably best known as the founder of Project Veritas. His most famous case centered on the huge pharmaceutical company Pfizer that was supposedly conducting gain-of-function SARS-CoV-2 research. The ensuing footage garnered 45 million views in one week.
"This is Pfizer's [Director of Research and Development] talking about the vaccine, about how they're mutating the virus [themselves to pre-emptively create new vaccines.]", O'Keefe told Brian Rose of London Real.
If the video above is removed from YouTube you can watch it HERE.
Hello useless eaters: A message from Bill Gates, but not the real Bill Gates.
If the video above is removed from YouTube, you can watch it HERE.
Bill Gates, the Wellcome Trust, and WHO are pushing TB vaccines: "Very glad to see this commitment by Gates Foundation and Wellcome Trust to take forward the development of the tuberculosis vaccine candidate. The upcoming UNGA meeting must sharpen the world's focus to end TB. Partnership with civil society will be crucial," Tedros the Terrorist tweeted. The New Gates/Wellcome Trust TB vaccine is a "sub-unit" vaccine. The two foundations are hoping to secure a commercial partner for their new vaccine within 12 months. Indian vaccine-makers, which are more used to investing in developing medicines for low and middle-income countries, seem interested. German firm BioNTech is developing an mRNA vaccine to target TB. Read more HERE.
Sub-unit vaccines use genetic engineering to make viral proteins in the laboratory in bacterial or other cultures. Read more HERE.
Originally Posted at www.shtfplan.com
closing question, who do you Support for U.S. President in 2024 please take our poll and let us know at this LINK