By Tyler Durden
One in three residents of Seattle may leave the Democratic stronghold due to skyrocketing crime and the high cost of living, according to a Seattle Times/Suffolk University poll published last month.
Approximately 33% of those polled said they were "seriously considering" moving out of the city, vs. 67% who said they have no plans to move. Among those who say they're considering leaving, 37% blame rising costs, while 34% cited public safety as a primary concern.
Of those considering leaving, renters (44%) were the majority, followed by 27% of homeowners. Those with lower incomes, particularly those making under $20,000, were more likely to blame soaring home prices. The same group understandably also reported experiencing housing insecurity and homelessness at the highest rates.
In May, Washington governor Jay Inslee signed 10 bills aimed at solving the housing crisis by making home ownership more affordable.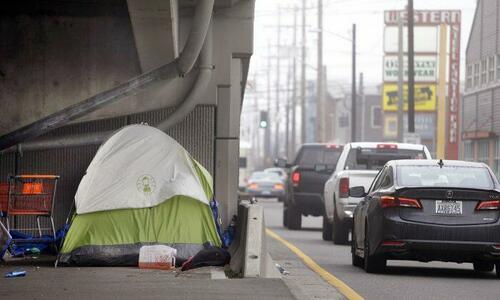 "Homelessness is a housing crisis," said Inslee.
Those in the highest income bracket who make over $250,000 per year, and are more likely to own homes, reported that public safety was their primary concern.
80% of those who are "seriously considering" moving rated Seattle poorly as a place to live, while 66% said they don't feel safe in their own neighborhood.
That said, among the 2/3 of those polled who say they have no plans to move, 88% rated the city as an excellent place to live, while 72% said they felt safe in their own neighborhood.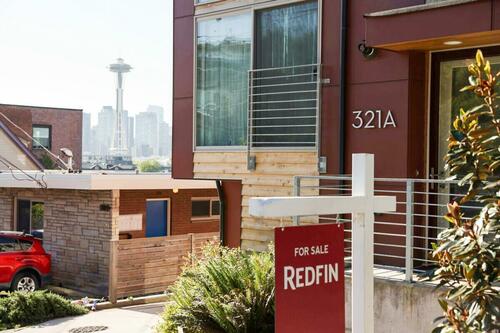 The cost of living in the Seattle metro region has exploded over 20% over the last three years – with the area's home price index now 40% higher than in 2018, while wages have failed to keep up with these increases in costs. Highly paid tech and finance workers are skewing the city's income average, according to the Epoch Times.
Moving patterns revealed these residents were more likely to move out of the county's wealthiest neighborhoods. While lower-income residents moved less often, they were more likely to move out of the Puget Sound region altogether.

About 65% of residents considering leaving said the city's ability to progress on homelessness had worsened, and 60% rated the quality of education as poor.

According to new Census Bureau data, many people are moving to Florida, which has experienced a population growth of over 22 million people from 2021 to 2022.

The 1.9% increase was the largest of any US state over this period, exceeding Idaho and South Carolina, which saw their populations grow by 1.8% and 1.7%, respectively.
"While Florida has often been among the largest-gaining states, this was the first time since 1957 that Florida has been the state with the largest percent increase in population," said US Census Bureau demographer, Kristie Wilder.
Source: ZeroHedge
Become a Patron!
Or support us at SubscribeStar
Donate cryptocurrency HERE
Subscribe to Activist Post for truth, peace, and freedom news. Follow us on SoMee, Telegram, HIVE, Flote, Minds, MeWe, Twitter, Gab, and What Really Happened.

Provide, Protect and Profit from what's coming! Get a free issue of Counter Markets today.
Originally Posted at www.activistpost.com
closing question, who do you Support for U.S. President in 2024 please take our poll and let us know at this LINK