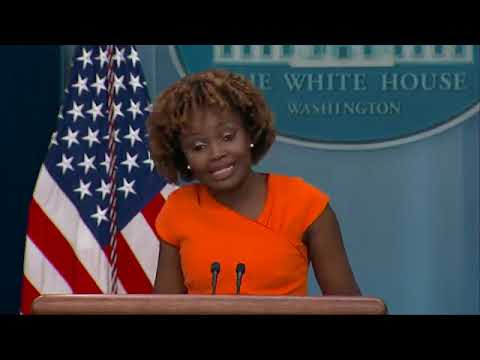 This article was originally published by Michael Snyder at The End of the American Dream.
Schools all over America are starting to bring the masks back, and many parents are responding with outrage. After everything that we have been through the past few years, many were hoping that the days of masks, restrictions, and mandates were behind us.
But now we are being told that COVID cases are on the rise, and many officials are deciding to implement the same measures that they did in 2020 and 2021. If this is already taking place while the number of COVID cases is still relatively low, what will happen if we see a huge spike in cases this winter?
It certainly wouldn't be a surprise to see kids wearing masks in states that are very liberal, but this is even happening in a deep red state such as Alabama…
Kinterbish Junior High School in Alabama has asked all students, staff and visitors to start wearing face masks in classrooms and hallways 'due to the slow rise of Covid cases in the area' since late last month.

Alabama's Talladega City School district which serves more than 1,700 students has also urged children and staff to wear masks, but stressed they are 'encouraged but not required.'
In Montgomery County, Maryland, every single child at Rosemary Hills Elementary School will now be required to wear KN95 masks for a period of 10 days. The following comes from WTOP…
Students and staff in one class at a public school in Montgomery County, Maryland, are being told that they must wear masks for the next 10 days after three "or more" people tested positive for COVID-19.

In a letter sent home to parents on Tuesday, Rosemary Hills Elementary School principal Rebecca Irwin Kennedy wrote that KN95 masks would be distributed and students and staff in "identified classes or activities" will be required to mask up while in school for the next 10 days "except when eating or drinking."

The letter states that after a 10-day period, "masks will become optional again."
This new mask mandate is being implemented because three kids have tested positive for COVID.
Just three kids.
Conservative radio talk show host Clay Travis posted the letter that was sent to parents, and it is extremely alarming…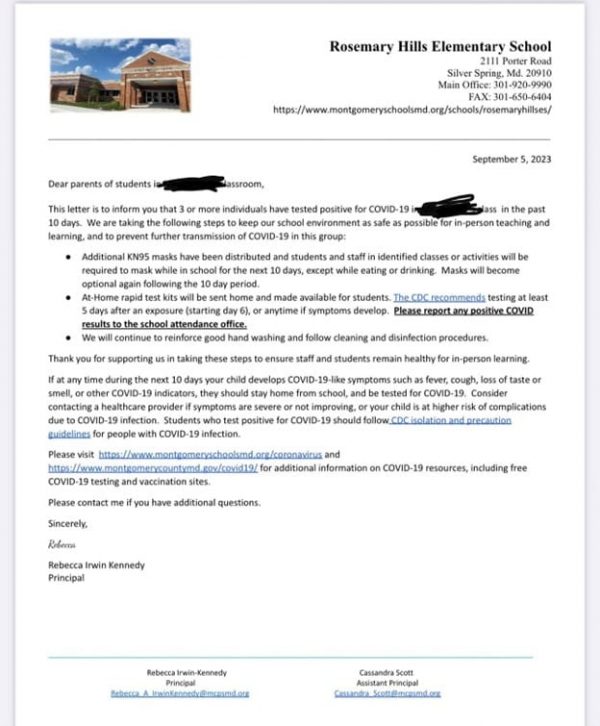 Will letters such as this soon be sent to parents at other schools all over the country?
So far, many schools are choosing to take a voluntary approach.
This includes schools in New York City and Los Angeles…
New York health officials are also providing free masks to schools in the state in response to rising Covid rates and absences, while face coverings are being strongly encouraged in some classrooms in Los Angeles.
We haven't seen a wave of fear like this in a long time.
According to the CDC, the test positivity rate roughly doubled from the middle of July to the middle of August…
Case rates are slowly climbing in the US. The test positivity rate – the share of swabs that come back positive – has soared from 6.7 percent in the week ending July 15 to 13.5 percent by August 19, according to the latest Centers for Disease Control and Prevention (CDC) data.
Even Jill Biden has tested positive for COVID, and Press Secretary Karine Jean-Pierre is telling us that Joe Biden will start wearing a mask again "in alignment with CDC guidance"…
President Joe Biden will start wearing a mask around other people despite having no COVID-19 symptoms and testing negative for the virus, White House press secretary Karine Jean-Pierre said Tuesday.

Even though the president tested "negative last night for COVID-19," tested "negative again today," and is "not experiencing any symptoms," Jean-Pierre said, he will "be masking while indoors and around people, in alignment with CDC guidance."

Biden will start wearing the mask because his wife, Jill Biden, on Monday tested positive for the virus. The first lady is "experiencing only mild symptoms," according to the White House.
Needless to say, this sends a very powerful visual message to the American people.

On Wednesday, Biden joked that he was being forced to wear a mask when he took the stage at an event in the White House…
Biden made the joke while taking the stage during an event in the East Room of the White House, when he walked out holding a mask in his hand rather than wearing it in accordance with the precautions his staff said he would be taking.

"Hello everybody. Let me explain to the press, I've been tested again today. I'm clear across the board. But they keep telling me, because this has to be 10 days or something, I've got to keep wearing it. But don't tell them I didn't have it on when I just walked in," Biden said with a smile as attendees of the event laughed.
To others on the left, this new wave of COVID is no laughing matter.
After Whoopi Goldberg missed Tuesday's episode of The View due to a positive test, co-host Joy Behar ominously declared that COVID is "back"…
Whoopi Goldberg was notably absent from Tuesday's episode of The View, with her co-hosts revealing that she had tested positive for Covid-19.

The news prompted Joy Behar to declare that the virus was "back."

"As you can see, Whoopi is not here," Behar began. "She has Covid."

"Yes! It's back!" she added as the audience vocalized their concern.
Is it really?
We shall see.
But without a doubt, this new wave of panic will be used by control freaks to extend the reach of their power. I really like how John W. Whitehead made this point in a recent article…
In light of the government's tendency to exploit crises (legitimate or manufactured) and capitalize on the nation's heightened emotions, confusion, and fear as a means of extending the reach of the police state, one has to wonder what so-called crisis it will declare next.

It's a simple enough formula: first, you create fear, then you capitalize on it by seizing power.

Frankly, it doesn't even matter what the nature of the next national emergency might be (terrorism, civil unrest, economic collapse, a health scare, or the environment) as long as it allows the government to lock down the nation and justify all manner of tyranny in the so-called name of national security.
He is right.
No matter what crisis comes along, the answer is always more oppression.
Personally, I don't think that this new wave of COVID-19 will turn out to be that substantial.
But it is just a matter of time before even greater pestilences break out, and those greater pestilences will create even more fear than we have witnessed during the COVID era.
So buckle up and hold on tight, because things are going to get really weird during the months and years ahead of us.
Michael's new book entitled "End Times" is now available in paperback and for the Kindle on Amazon.com, and you can check out his new Substack newsletter right here.
About the Author: My name is Michael and my brand new book entitled "End Times" is now available on Amazon.com. In addition to the new book I have written six other books that are available on Amazon.com including "7 Year Apocalypse", "Lost Prophecies Of The Future Of America", "The Beginning Of The End", and "Living A Life That Really Matters". (#CommissionsEarned) When you purchase any of these books you help to support the work that I am doing, and one way that you can really help is by sending copies as gifts to family and friends. Time is short, and I need help getting these warnings into the hands of as many people as possible. I have also started a brand new Substack newsletter, and I encourage you to subscribe so that you won't miss any of the latest updates. I have published thousands of articles on The Economic Collapse Blog, End Of The American Dream, and The Most Important News, and the articles that I publish on those sites are republished on dozens of other prominent websites all over the globe. I always freely and happily allow others to republish my articles on their own websites, but I also ask that they include this "About the Author" section with each article. The material contained in this article is for general information purposes only, and readers should consult licensed professionals before making any legal, business, financial, or health decisions. I encourage you to follow me on social media on Facebook and Twitter, and anyway that you can share these articles with others is definitely a great help. These are such troubled times, and people need hope. John 3:16 tells us about the hope that God has given us through Jesus Christ: "For God so loved the world, that he gave his only begotten Son, that whosoever believeth in him should not perish, but have everlasting life." If you have not already done so, I strongly urge you to invite Jesus Christ to be your Lord and Savior today.
Originally Posted at www.shtfplan.com