During the course of research for Breaking Biden, my new book that was released earlier this week, there were only a few moments that humanized the current president.
Though I tried to locate the humanity in Joe Biden time and again, I was shocked at how infrequently I was able to do that. I concluded that a key reason Joe Biden has a "DGAF" attitude is that he has faced personal tragedy so acute that it's hardly a surprise that being the subject of online ridicule doesn't faze him.
The first of those tragedies took place on December 18, 1972, when his wife, Neilia Hunter Biden, age 30, and their infant daughter, Naomi, were killed in a car crash when their station wagon collided with a hay truck while they were out shopping for Christmas presents. His two young sons, Hunter and Beau, were badly injured in the accident, requiring extended hospitalization, but survived. As it would have any human, the accident took an incalculable toll on Joe.
The country wept for Joe.
Yet, there was one incident I came across during research for the book where Joe had the opportunity to show empathy for a family that suffered the same fate as he did all those decades ago, but instead he decided to cover for one his corrupt brothers.
I document several instances in the book of where Frank Biden used his connection to his famous and powerful money to make ill-gotten cash, but the most shocking Frank Biden story involved a hit-and-run car crash.
In July of 1999, Frank Biden let a young friend named Jason Turton drive his Jaguar to a concert at a tavern in Cardiff, California. Frank's Florida driving license had been suspended, so he rode shotgun during the trip, controlling the stick shift himself while giving Turton instructions.
At one point, they had the Jaguar humming along at over 70 mph in a 35-mph zone when they slammed into a pedestrian crossing the street. They drove off, leaving the victim to die at the scene. Two witnesses who were in the back seat during the crash claim that Frank Biden told Turton to "keep driving" after the fatal collision. The victim, Michael Albano, was a single father whose death left behind two young daughters.
Turton eventually pleaded guilty to "felony hit and run" charges, while Frank was hit with a wrongful-death lawsuit in August 2000 by the guardians of the Albano daughters. Frank never showed up to the court-house for any hearings, and he refused to reply to "any legal correspondence from the court, including a court final judgment in September 2002 that Frank owed each of the girls $275,000 for his role in the tragedy," Peter Schweizer reported in his book Profiles in Corruption.
The Albano girls eventually hired a private investigator to track down where Frank was hiding so he could accept service of documents. Investigators said they had received information that Frank occasionally lived at his brother Joe's house in Delaware, but they were unable to locate a bank account for Frank, who had become evasive.
Eight years later, in 2008, attorneys for the Albano sisters reached out to the soon-to-be vice president, Joe Biden, in the hopes that he could help them collect the money Frank owed them. Even though Joe Biden's own wife and daughter were killed in an automobile accident, he seemed to show no sympathy for the Albanos and did not respond to them. Biden's chief of staff replied callously: "Senator Biden has received your letter of September 16 regarding a judgment by your clients against his brother Frank. The Senator wishes to express his deep sympathy with the Albano daughters over their loss. . . . Frank has no assets with which to satisfy the judgment. The Senator regrets that this is where matters stand and that he cannot be more helpful."
Joe's team covered for Frank, even when it meant denying orphaned girls what was rightfully theirs.
Schweizer believes that Joe was being dishonest about Frank's ability to compensate the victims. "Frank Biden was earning money," he reported. "Indeed, seven days before Joe Biden's office sent that letter, his brother was slapped with a tax lien from the IRS for $23,638.59 in unpaid taxes. In total, he owed more than $32,000 at the time, a clear indication that Frank had income. In 2013, he paid off the tax lien in full."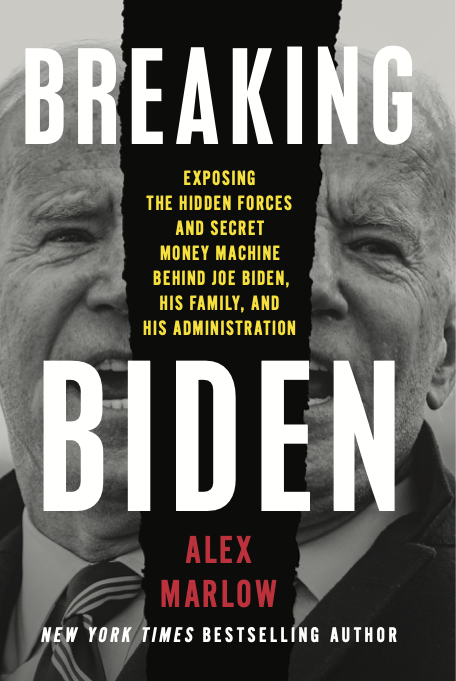 With interest, Frank owed them a debt of $900,000 in 2019. Less than a year after Schweizer published the aforementioned letter, the Daily Mail reported that after two decades, Frank Biden had finally agreed to pay the Albano family some of the money.
Meanwhile, as he avoided this particular financial obligation, Frank was out hustling using the family name. Throughout Joe's vice presidency (2009–2017), for example, Frank was a dealmaker in several complex international real estate development schemes in Costa Rica and Jamaica, putting himself in a position to get access to substantial U.S. government funding dedicated to those countries.
I also document in the book a charter school company that Frank oversaw that bagged federal grants. It failed students, but Frank has enough in his coffers to fly around in private jets, ostensibly on the job of promoting the schools.
Frank used his last name to score deal after deal he otherwise never would have gotten, like many other Bidens. He also behaved recklessly in his personal life, like many other Bidens. This is all newsworthy, even scandalous.
But what is truly shocking is that Joe Biden would aid in this particular cover up after having endured the life-altering tragedy that he endured.
Breaking Biden is available now in hardcover, eBook, and audiobook read by the author.
Alex Marlow is the Editor-in-Chief of Breitbart News and a New York Times bestselling author. His new book, Breaking Biden: Exposing the Hidden Forces and Secret Money Machine Behind Joe Biden, His Family, and His Administration, is available now. You can follow Alex on Facebook, Instagram, and Twitter at @AlexMarlow.
Originally Posted at : www.breitbart.com