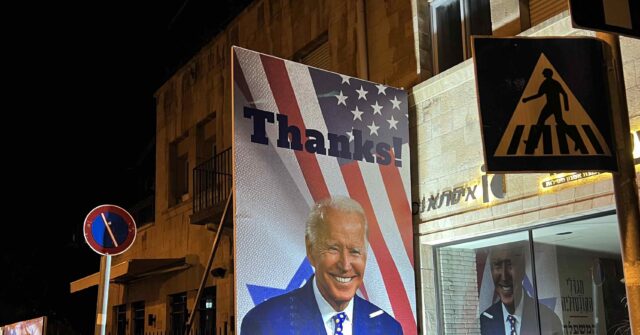 JERUSALEM, Israel — The streets of Israel's capital city were eerily quiet on Friday afternoon — not just because of the approaching Sabbath, but because of the war that has seen soldiers and reservists called to the Gaza and Lebanon borders.
Flight to Israel on El Al, Israel's national carrier, are full, carrying families back home, and bringing Israel Defense Forces (IDF) reservists living abroad to their units. But Ben-Gurion International Airport is empty; there was only one border official staffing the "foreign passports" booth when this author arrived, since few international travelers are visiting. (The border official advised me to download an app to track incoming Hamas rockets, and signs pointing to the airport bomb shelter were well placed).
Many military-age men are at the front — husbands, fathers, brothers. The IDF had more reservists show up for duty than were actually called, a sign of the enthusiasm the public feels to get rid of Hamas, which has killed thousands of Israelis over the years.
Many public spaces were deserted; the government has closed public facilities that do not have adequate bomb shelters, and wants to discourage crowds, so that Hamas rockets cannot cause stampedes or higher casualties if they happen to land.
On Emek Refaim — a street in the heart of the old German Colony, an area popular with Americans — a billboard thanking President Joe Biden for his support was the only face in sight Friday evening. Families gathered quietly for the Sabbath meal; some walked through the streets, the mothers pushing strollers, the fathers carrying rifles slung across their shoulders. There are fears that some of the Hamas terrorists who infiltrated Israel on Oct. 7 had lain low, and could strike again at any moment.
The Western Wall, the holiest site in Judaism, normally crowded with worshippers on a Friday evening, was nearly empty — though in the narrow streets of the Jewish Quarter, one could hear religious students, male and female, singing Sabbath songs.
Joel B. Pollak is Senior Editor-at-Large at Breitbart News and the host of Breitbart News Sunday on Sirius XM Patriot on Sunday evenings from 7 p.m. to 10 p.m. ET (4 p.m. to 7 p.m. PT). He is the author of the new biography, Rhoda: 'Comrade Kadalie, You Are Out of Order'. He is also the author of the recent e-book, Neither Free nor Fair: The 2020 U.S. Presidential Election. He is a winner of the 2018 Robert Novak Journalism Alumni Fellowship. Follow him on Twitter at @joelpollak.
Originally Posted at : www.breitbart.com