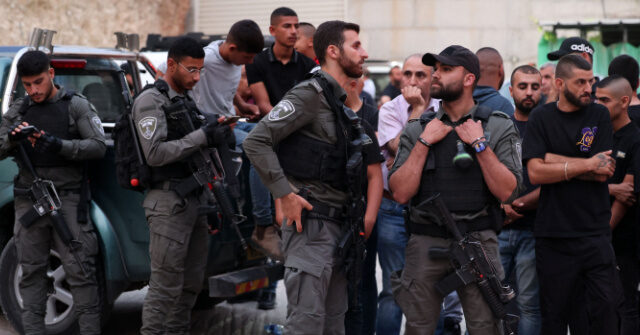 Israel's internal security service, the Shin Bet, has created a new unit, "Nili," whose mission is to find and kill every single individual who participated in the Hamas terror attack on October 7, which saw over 1,400 Israelis murdered.
The Jerusalem Post reported:
In Israel's ongoing effort to track down all those involved in the brutal terrorist attack that left more than 1,400 victims, the Shin Bet has established a new unit named Nili, an acronym in Hebrew that translates as "The Eternity of Israel Will Not Lie".

This unit is dedicated to hunting down and eliminating every individual who played a role in the massacre in the western Negev settlements two weeks ago.

This force was specifically set up to target members of Nukhba (a special commando unit within Hamas's military wing) who infiltrated Israel, executed mass killings in various villages and IDF outposts, and subsequently returned to the Gaza Strip.
Israel has carried out such operations before, notably in the effort to track and kill every Palestinian terrorist who participated in the kidnapping and murder of Israeli athletes at the Olympics in Munich, Germany, in 1972.
As the Jewish Virtual Library notes, "Nili" was also the name of a spy ring operated by Jewish settlers in Palestine during the Ottoman Empire that assisted the British in the First World War.
Joel B. Pollak is Senior Editor-at-Large at Breitbart News and the host of Breitbart News Sunday on Sirius XM Patriot on Sunday evenings from 7 p.m. to 10 p.m. ET (4 p.m. to 7 p.m. PT). He is the author of the new biography, Rhoda: 'Comrade Kadalie, You Are Out of Order'. He is also the author of the recent e-book, Neither Free nor Fair: The 2020 U.S. Presidential Election. He is a winner of the 2018 Robert Novak Journalism Alumni Fellowship. Follow him on Twitter at @joelpollak.
Photo: file
Originally Posted at : www.breitbart.com