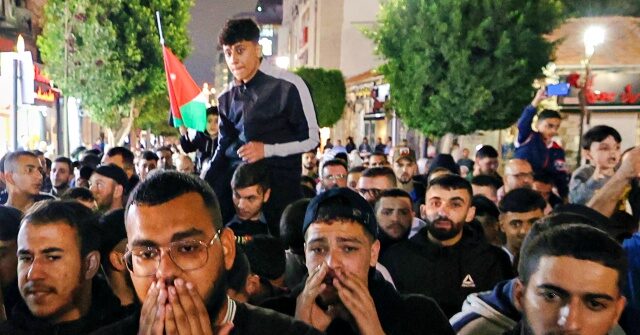 The White House senior staff reportedly held wellness meetings for aides who may be struggling with Israel's defensive measures taken against the Hamas terror group.
The meetings, termed "listening sessions," featured serious "discussions" about the war and its impact on White House aides, eight officials told Politico.
National security adviser Jake Sullivan conducted one virtual wellness check staff meeting on October 13. About 100 staffers attended, which Politico described as a review of the Biden administration's position on the war while emphasizing that "not everyone agrees with it and has their own strong, personal feelings about the fighting."
One official told Politico the wellness meetings focused on a pervasive "culture of fear" and a counteractive culture of support.
Some meetings were split between Muslim, Arab, Palestinian, and Jewish aides. Senior leaders "wanted our team — many who have served in the region and have family or colleagues there — to know these are tough times across the board, and that we need to check on one another," one White House official told the outlet.
Chief of Staff Jeff Zients also hosted a call with President Joe Biden's cabinet secretaries "to ensure they are reaching out to their Muslim, Arab American and Palestinian staff along with Jewish staff," one official told Politico.
The meetings come as many Democrats are unhappy about President Joe Biden's approach to supporting Israel. Last week, the director at the Bureau of Political-Military Affairs, Josh Paul, resigned over the conflict.
The Department of State and the Department of Defense are reportedly taking measures to calm descent. Secretary of State Antony Blinken noted the conflict in a letter to aides last week and held meetings with Arab, Muslim, and Jewish employees. The DOD provided employees who are "struggling with the conflict" mental health resources, a department official told Politico.
Follow Wendell Husebø on Twitter @WendellHusebø. He is the author of Politics of Slave Morality.
Originally Posted at : www.breitbart.com