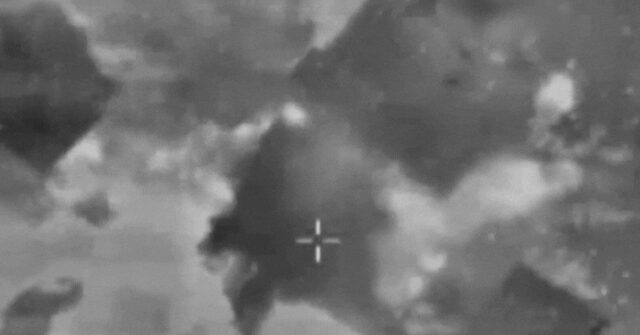 The Israel Defense Forces (IDF) announced Saturday it has assassinated the leader of Hamas's aerial operations.
The IDF, with the assistance of Shin Bet, Israel's internal security service, eliminated Atsam Abu Raffa in an airstrike in Gaza overnight Friday.
Video footage of the strike was published by the Jerusalem Post.
WATCH: IDF assassinates head of Hamas aerial operations

Full story: https://t.co/Ay76QnkhZm@MaayanJaffe pic.twitter.com/um9nmNUfId

— The Jerusalem Post (@Jerusalem_Post) October 28, 2023
The assassination of Raffa is the latest blow to Hamas's leadership. On Thursday, the IDF announced its airstrikes in Gaza had taken out five senior commanders in Palestinian terror organization.
One the commanders who was eliminated, Shadi Barud, who served as deputy head of Hamas's intelligence directorate, is believed to have helped plan the unprecedented October 7 massacre, which left 1,400 people dead and wounded 4,500 more. Another 229 hostages were taken into Gaza by Hamas, and four captive have since been released.
The IDF, via the Times of Israel, released footage of the deadly strike on Barud.
IDF says it has eliminated the deputy head of Hamas's intelligence, Shadi Barud, in a strike in the Gaza Strip today. IDF accuses Barud of planning the October 7 attacks with Hamas leader Yahya Sinwar. pic.twitter.com/JRc3nt83w5

— Emanuel (Mannie) Fabian (@manniefabian) October 26, 2023
Meanwhile, Israeli forces have carried out a second limited ground raid into Gaza as the Jewish state readies an all-out invasion of the strip.
Israeli Prime Minister Benjamin Netanyahu on Saturday described the war against Hamas as an existential battle.
"This is the second stage of the war whose goals are clear — to destroy Hamas' governing and military capabilities and to bring the hostages home," Netanyahu, flanked by Defense Minister Yoav Gallant and cabinet minister Benny Gantz, said during a press conference in Tel Aviv.
"Never Again' is now," the prime minister added.
Originally Posted at : www.breitbart.com